Themes from Research
After gathering all of your sources of information, there will be an abundance of raw data to sort through and make sense of. Gathering and synthesizing the raw data will reveal common themes that provide fresh insights on an issue.
What This Means for Social Justice Activists & Designers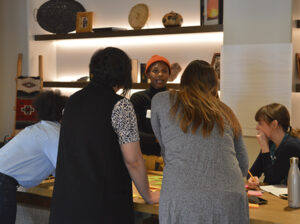 Social Justice Activists
Since social justice folks often come from communities that are impacted by the issue they are exploring, making sense of raw data allows them to discover new or unexpected perspectives and insights. Finding new themes that are rooted in perspectives and information other than their own lived experience provides social justice folks with additional context to explore new ideas and possibilities.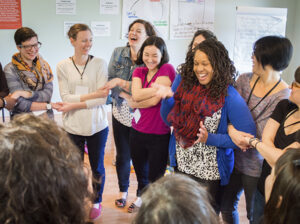 Designers
Identifying themes found in the raw data provided by folks most impacted by an issue and the folks who will implement change, provides social designers with a better view into the systems that shape the problem they are exploring. A clearer understanding of how systems perpetuate the problem drives social designers towards ideas that will create lasting change.
Exercises