Power & Privilege
Readings
Roithmayr, Daria, Reproducing Racism: How Everyday Choices Lock in White Advantage.
Jones, Kenneth and Okun, Tema, White Supremacy Culture, From Dismantling Racism: A Workbook for Social Change Groups, ChangeWork, 2001.
Ezra Klein, "Ta-Nehisi Coates is not here to comfort you", Vox, Oct 9, 2017.
What This Means for Social Justice Activists & Academics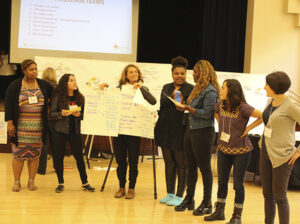 Social Justice Activists
By understanding how power and privilege manifests within the issues and social problems social justice activists, they are able to begin dismantling the ways white supremacy culture show up in their organizations and communities. Recognizing and addressing white supremacy thinking better enables them to create innovative and disruptive solutions.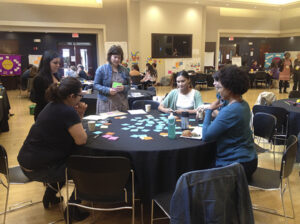 Academics
Learning about power, privilege, and white supremacy culture provides students the space to self-reflect on how they are developing their leadership skills. Teaching this curriculum to students asks them to identity the damaging effects of white supremacy culture in themselves and their communities.
Related Exercises
Related Perspectives